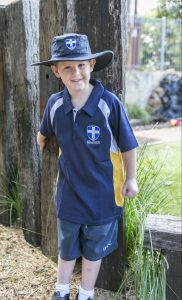 HillSide Christian College has two different sets of uniforms. One is worn by the Primary school, the other by the Secondary school.
It is a condition of enrollment that all students wear their uniform while at the College and at some official, after-hours functions.
Uniforms may be purchased as required from Perm-A-Pleat Schoolwear. Sizing uniforms for online orders can be done at the school via appointment through the front office 9453 2644.
Perm-A-Pleat Schoolwear online ordering is available below.
A Product Return Form is available from the College office if required. Or click the link below to download and print.
Please see our Skoolbag App. for more uniform details. Either download the HillSide Skoolbag App. (search for this in the App Store), or alternatively Skoolbag is embedded in the HillSide webpage, and can be accessed at: