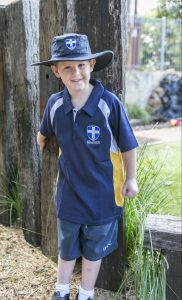 HillSide Christian College has two different sets of uniforms. One is worn by the Primary school, the other by the Secondary school.
It is a condition of enrolment that all students wear their uniform while at the College and at some official, after-hours functions.
Uniforms may be purchased as required from our Uniform Shop located on our campus. The Uniform Shop is run by parent volunteers and is open Thursday 2:30pm-3:45pm. Order forms may be dropped off at the office.
See below for a description of what students are expected to wear and the 2018 order form.
HillSide Christian College Uniform Info and Order Forms
Uniform Policy – Currently being updated. Please refer to Uniform booklet or contact the school for more info.